Flashback a short 10 years to Homecoming 2012 - When Janerica Cunningham and Khalil Randall were crowned the Queen and King, and Rihanna, Adele, Bruno Mars, Carly Rae Jepsen, and Taylor Swift top the music charts. See someone you know, tag 'em! #homecoming22 #ricebirdnation

In this episode of the news, hear about the upcoming parent/teacher conferences, a cheer mini clinic, Homecoming 2022, and where you can see the Ricebirds in action.
https://youtu.be/OgXIjM1Gf9A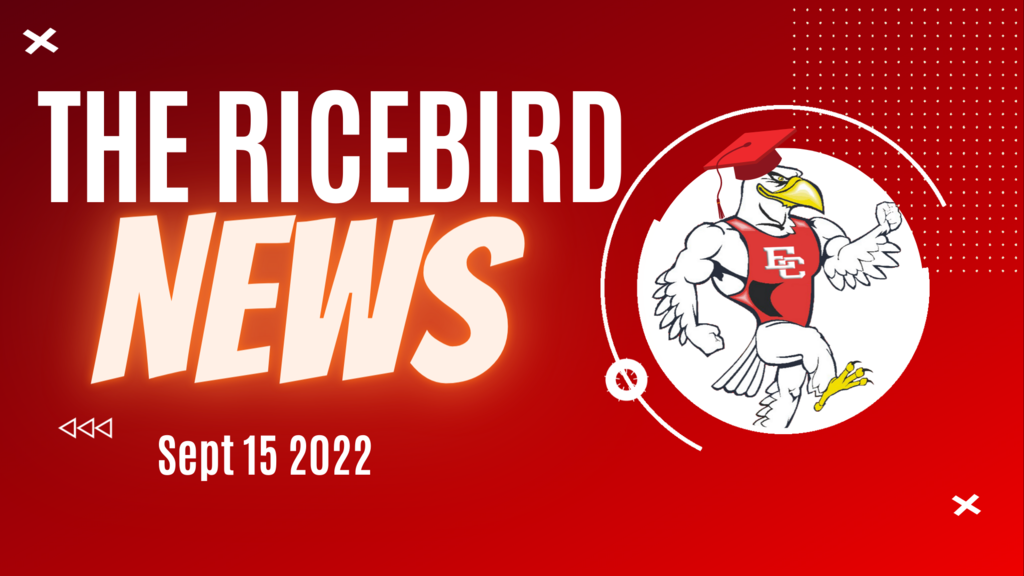 ECMS threw it way back today! #homecoming22

El Campo ISD is looking for a security guard for the high school and a parent liaison. Interested? Click here:
https://bit.ly/ECISDjobs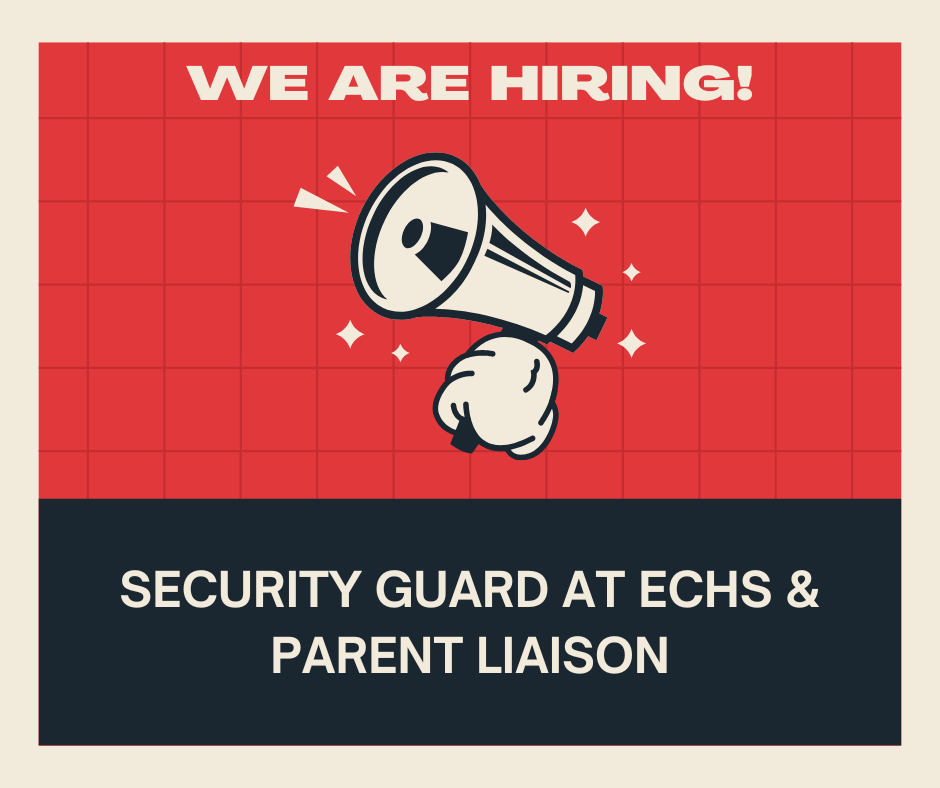 Flashback 20 years to Homecoming 2002 - When Brooke Radley wore the Homecoming crown and the kids were watching the 9th season of Friends, The Osbournes, and Dawson's Creek. See someone you know, tag 'em! #homecoming22 #ricebirdnation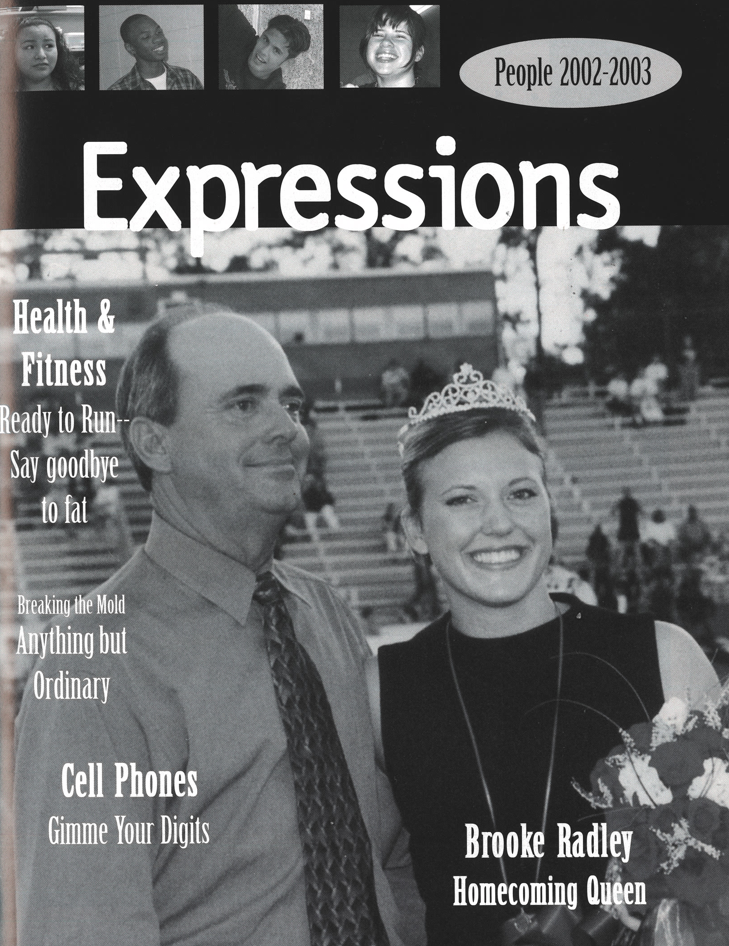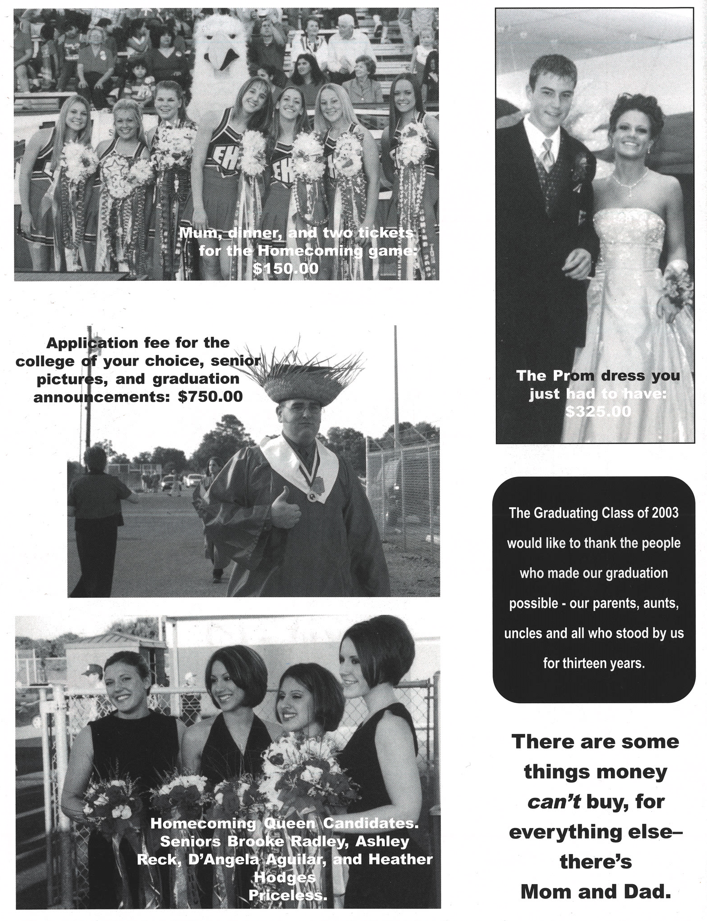 ECMS Tailgate Party this Friday!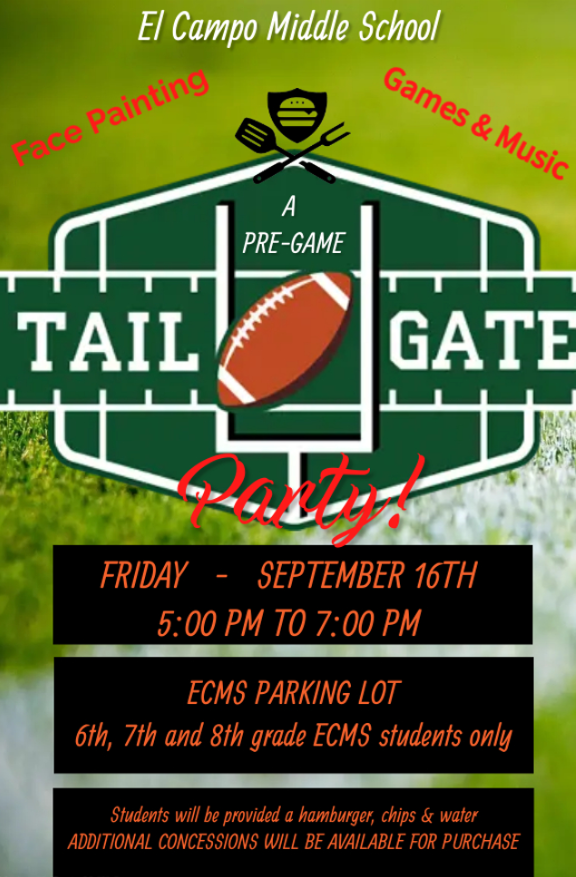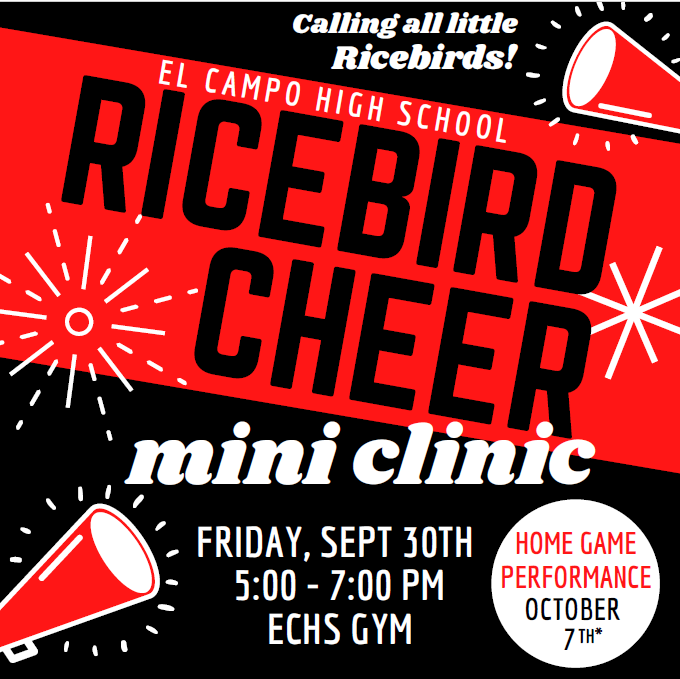 Flashback 30 years to Homecoming 1992, when Misty Naiser was crowned Homecoming Queen, and Boyz II Men, TLC, and Billy Ray Cyrus were hot on the music charts. #homecoming22 #ricebirdnation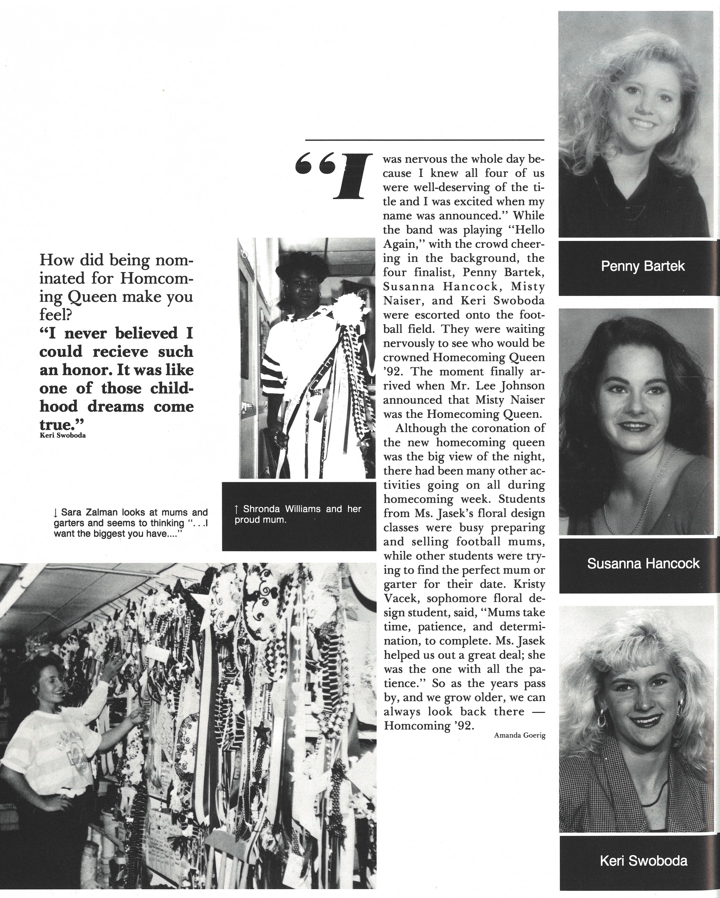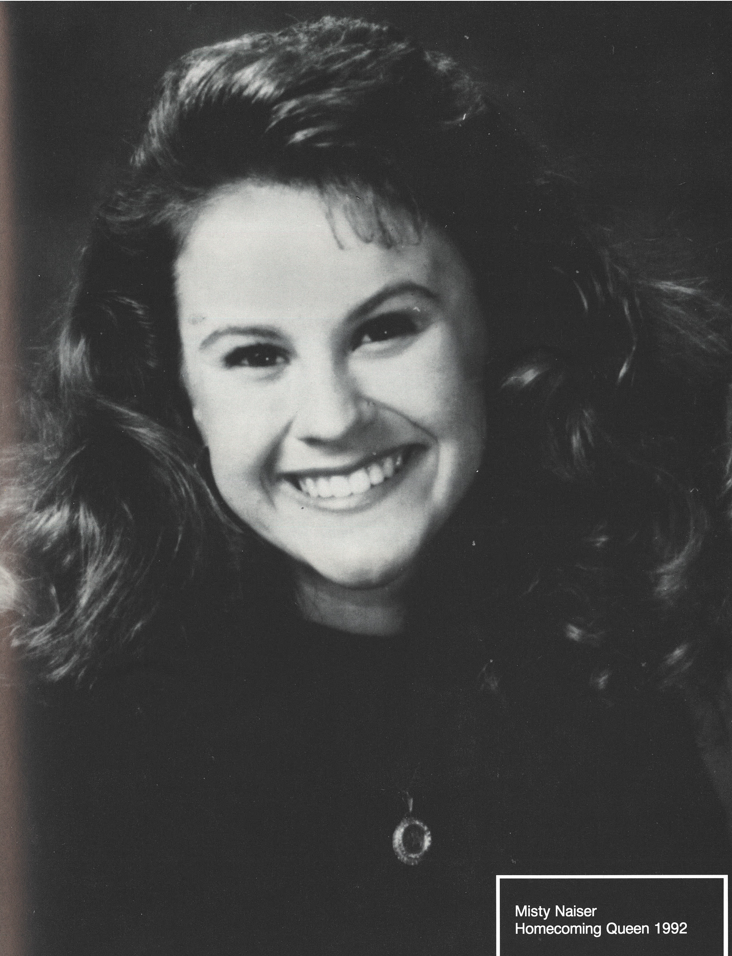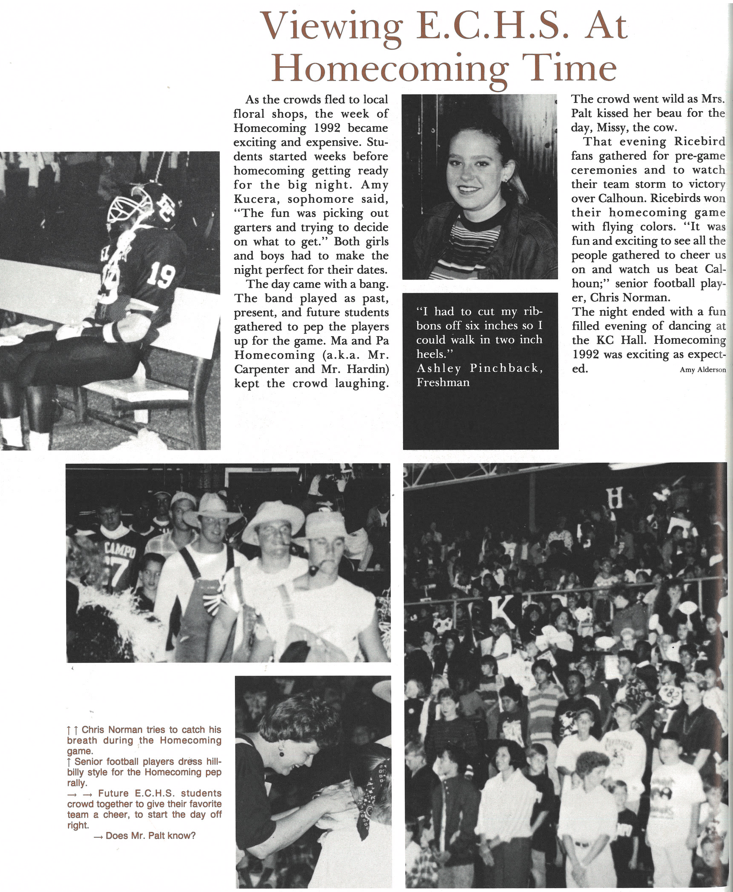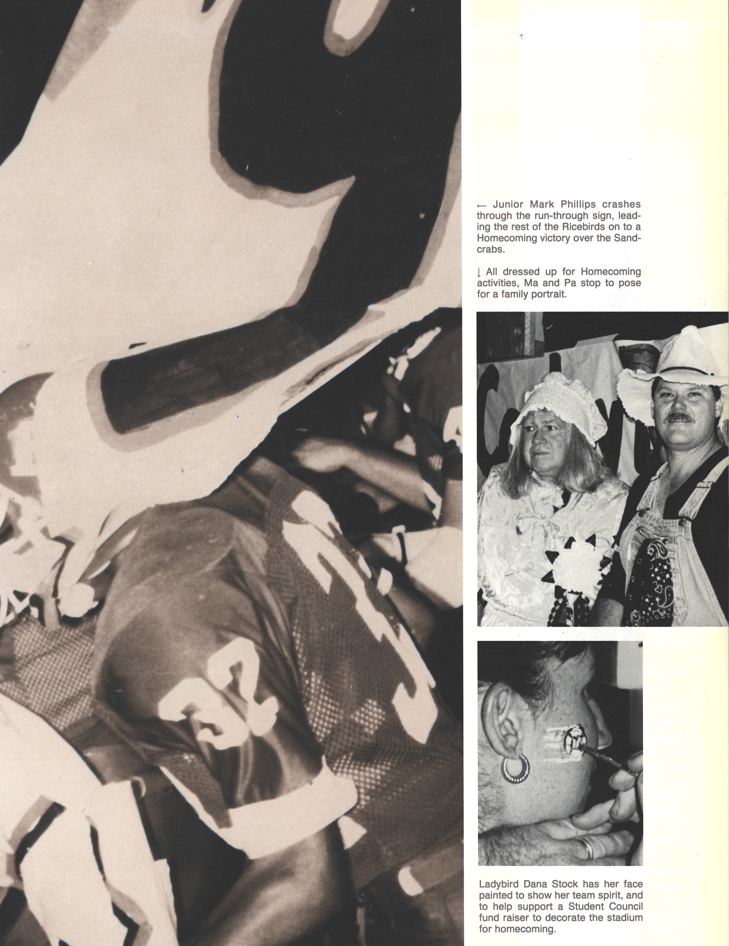 Homecoming football tickets go on sale tomorrow! Get them at the Ricebird Athletic Office on Wednesdays & Thursdays from 8-12 and in the Ricebird Gym foyer on Fridays after pep rallies (9-9:30). All tickets are $8.
https://www.ecisd.org/article/815822

ECMS takes on Sweeny today, starting at 5:30. Seventh grade plays at Ricebird Stadium. Eighth grade will travel to Sweeny. Good luck Ricebirds!

Who will be the 2022 Homecoming Queen & King? Queen nominees are Danielle Earls, Anna Rod, Lanihya Young, & Ariana Magallan. King nominees are Jacob Korenek, Luke Wenglar, Jaylin Hawkins, & Alejandro Fernandez. Homecoming King will be announced at the Pep Rally on Friday morning, and the Homecoming Queen will be announced before the game Friday night. Congratulations to all of the finalists!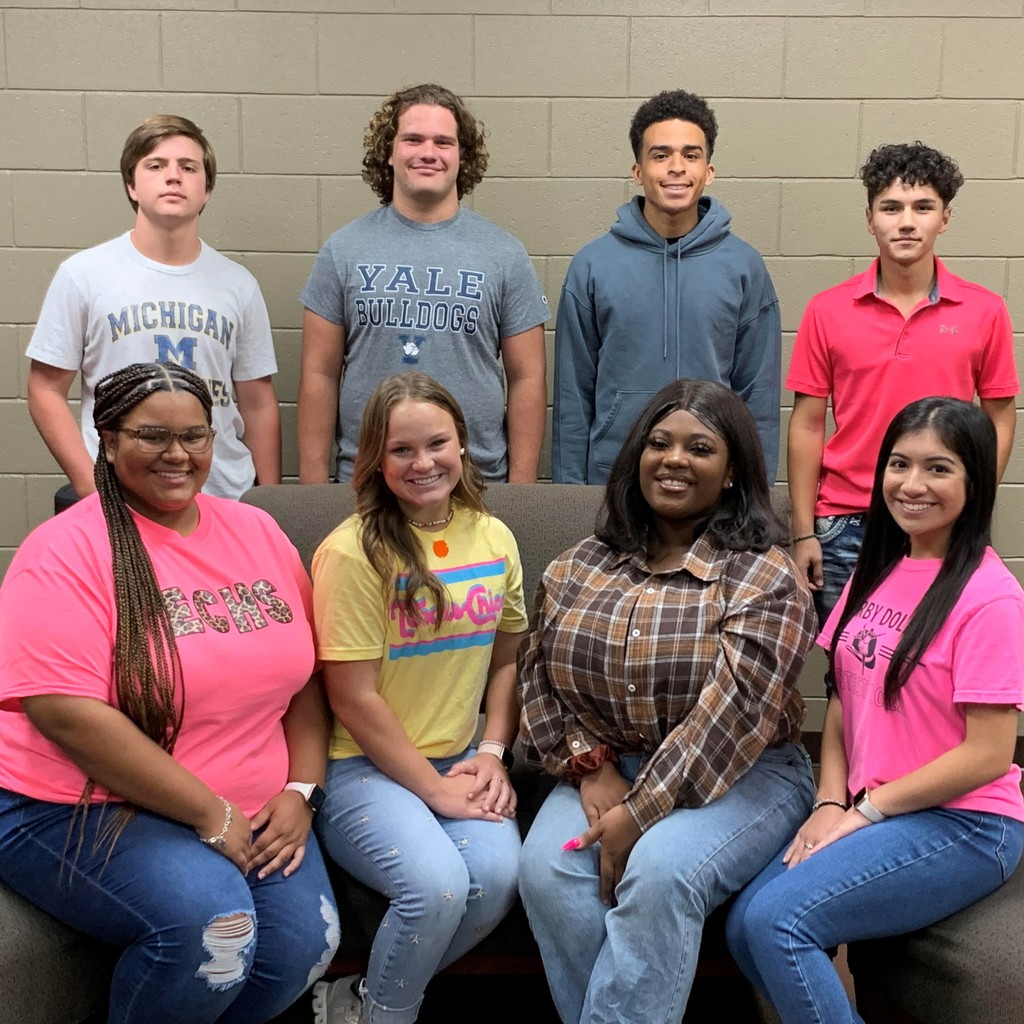 🏐 Go Ladybirds! 🏐 #ttbl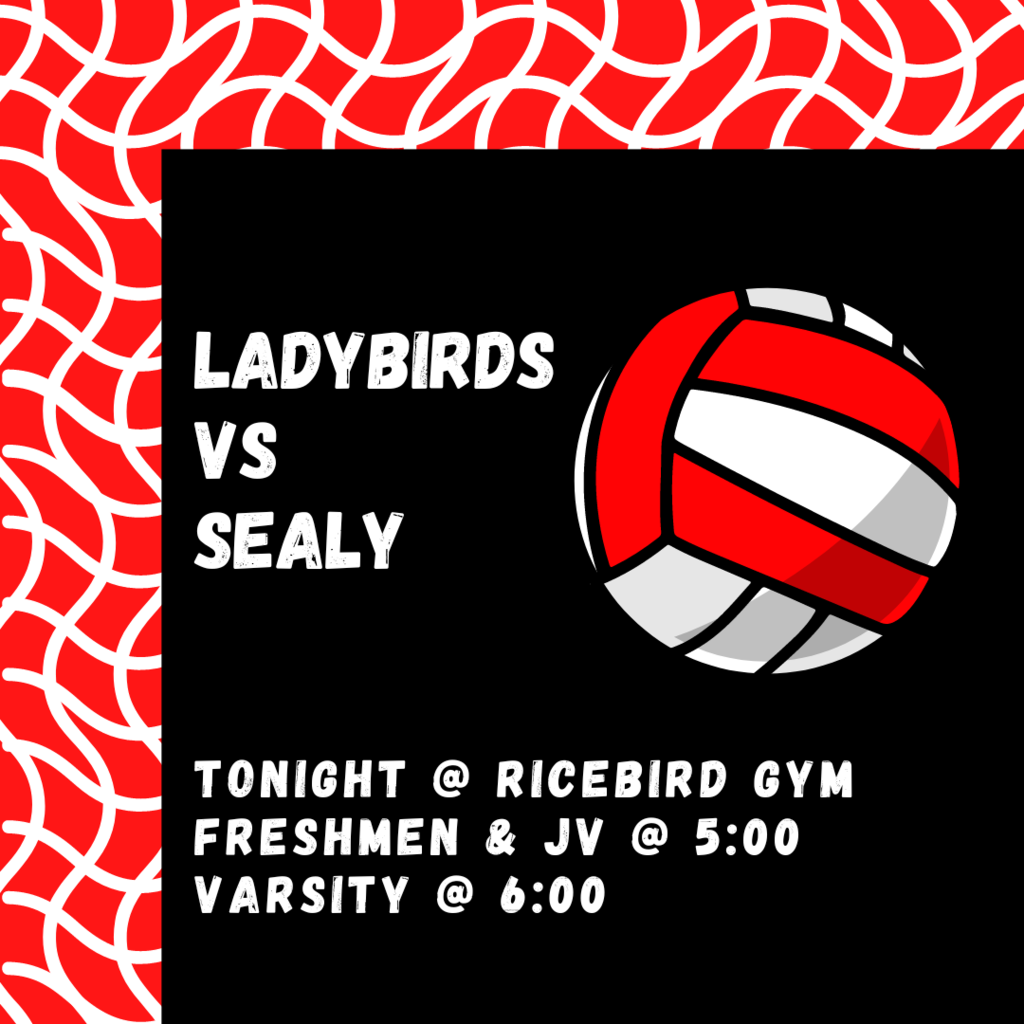 A 40 year flashback to Homecoming 1982 when D'Anne Holt was crowned Homecoming Queen and the kids were cruising to Billboard's top tunes of "Ebony & Ivory", "Eye of the Tiger" &"Jack & Diane". See someone you know? Tag 'em! #homecoming22 #ricebirdnation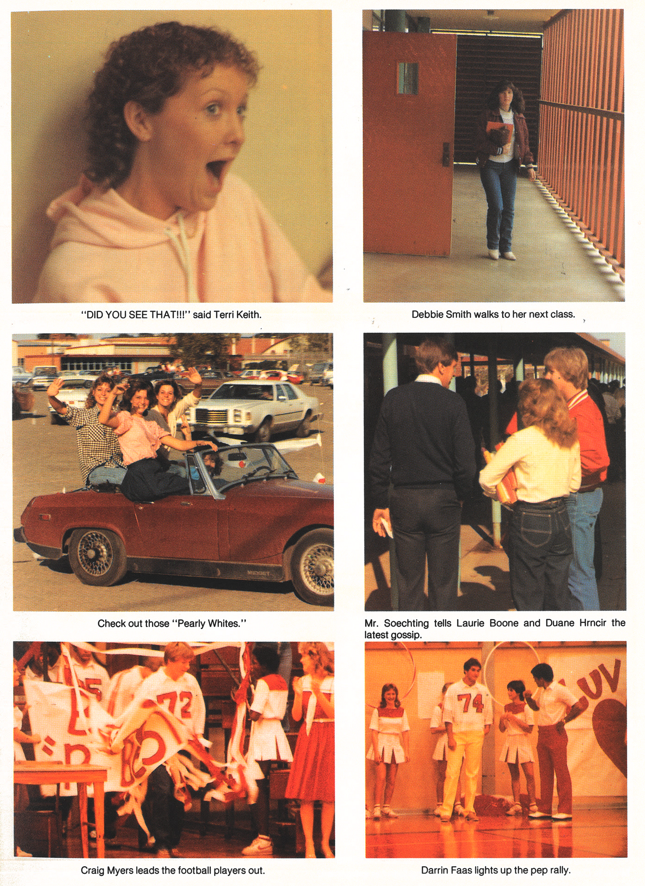 📣Homecoming ribbons on sale at the elementary campuses this week for $3!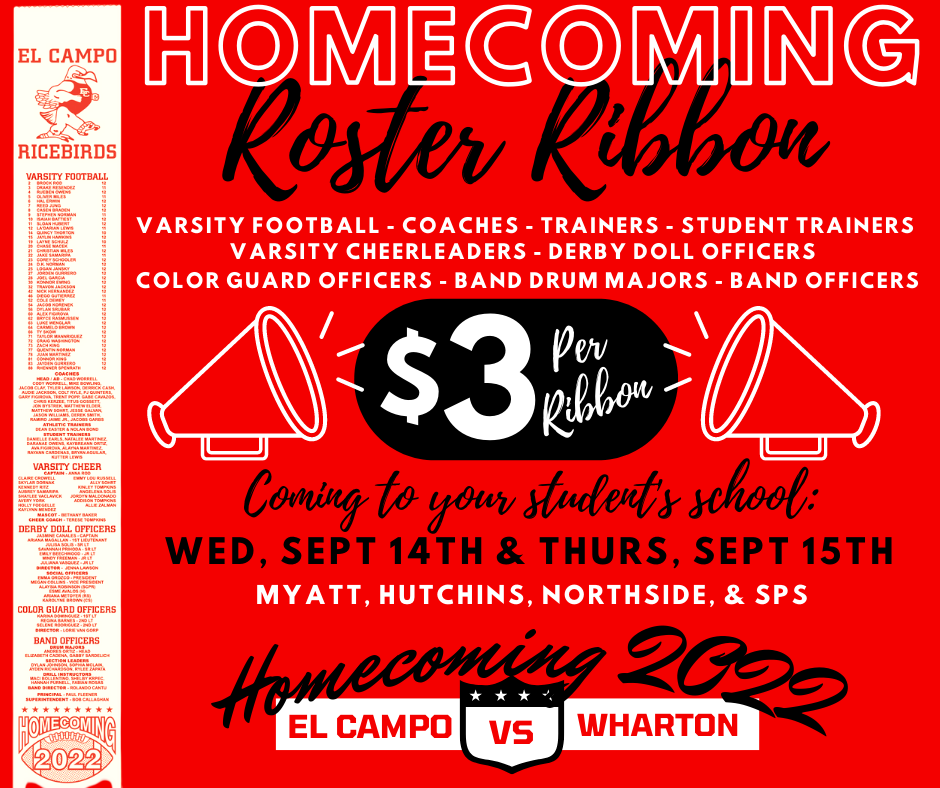 Catch up with the latest student stories, events, and news updates. It's everything ECISD, in your pocket. If you haven't already, download the app! Download for Android
https://bit.ly/3z8X7Fl
Download for iPhone
https://apple.co/3lWjLsT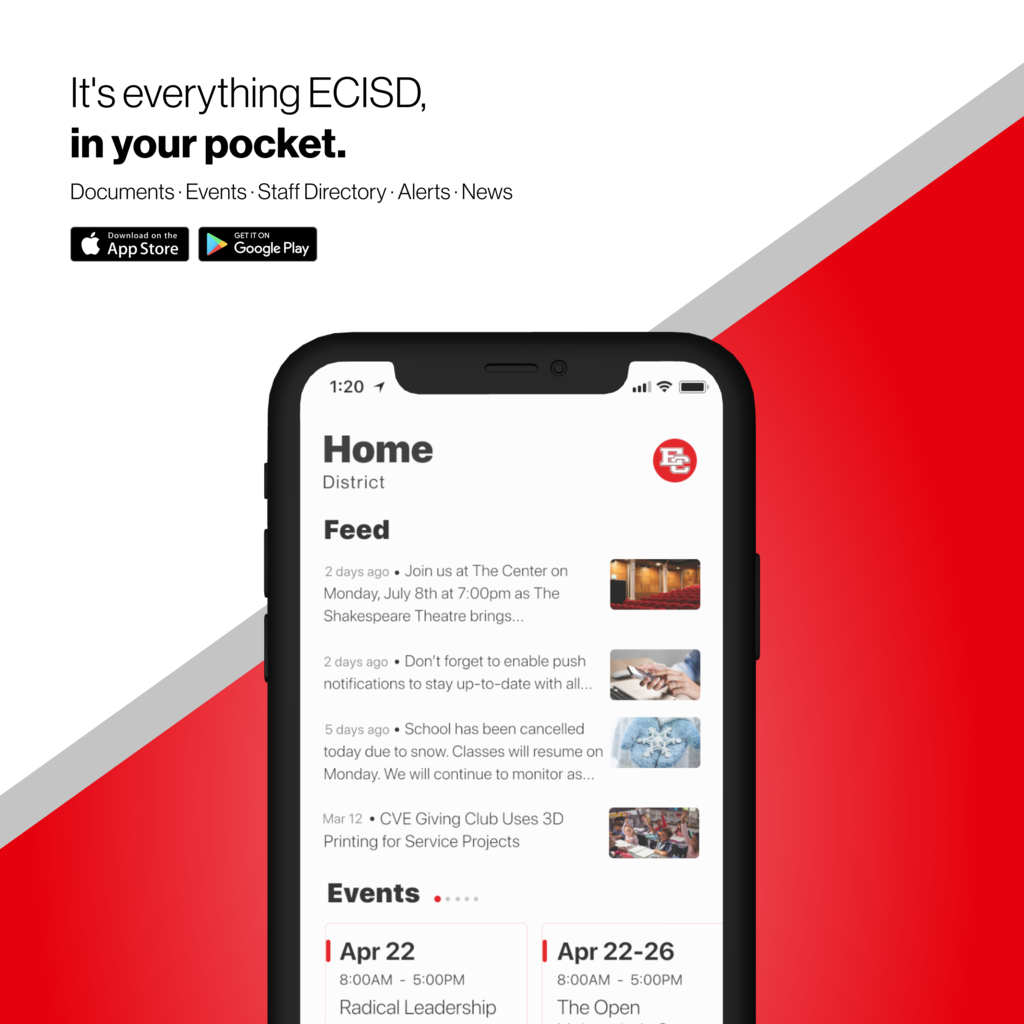 A 50 year flashback to Homecoming 1972 - Homecoming Queen nominees were Cynthia Benavidez, Denise Treybig, Nora Schwartzkopf, & Marilyn Triska. Peter Leutcher, AFS student, crowned Cynthia Benavidez 1972 Homecoming Queen during halftime ceremonies at the Ricebird-Stroman football game. John Rod, Senior class president, presented her with a bouquet of roses and a charm. #homecoming22 #ricebirdnation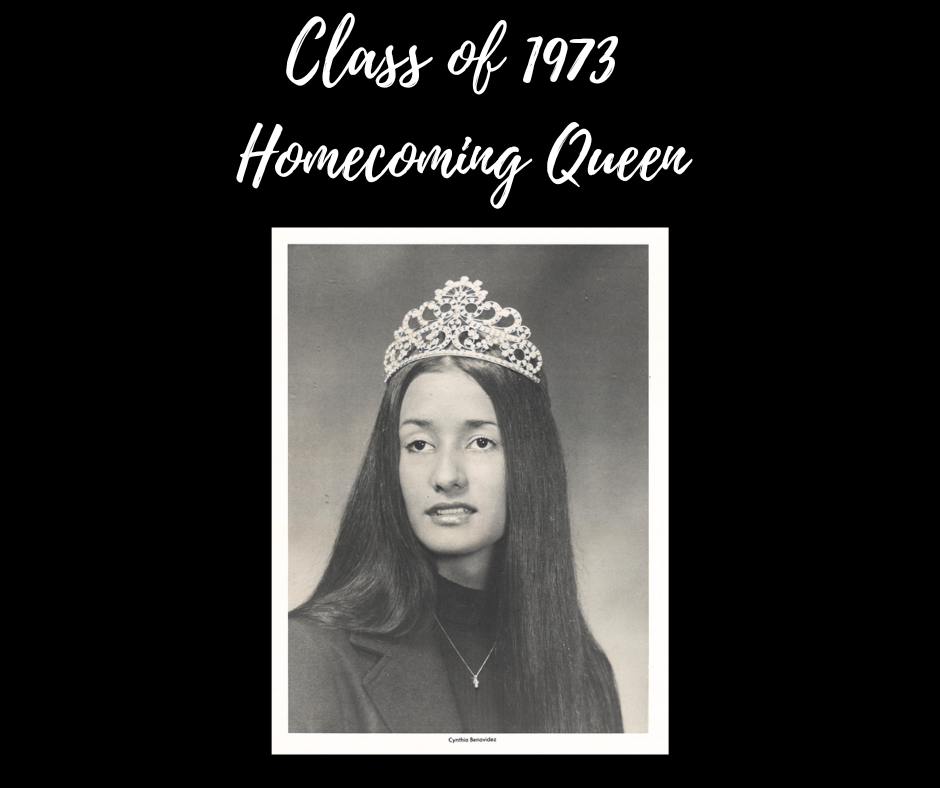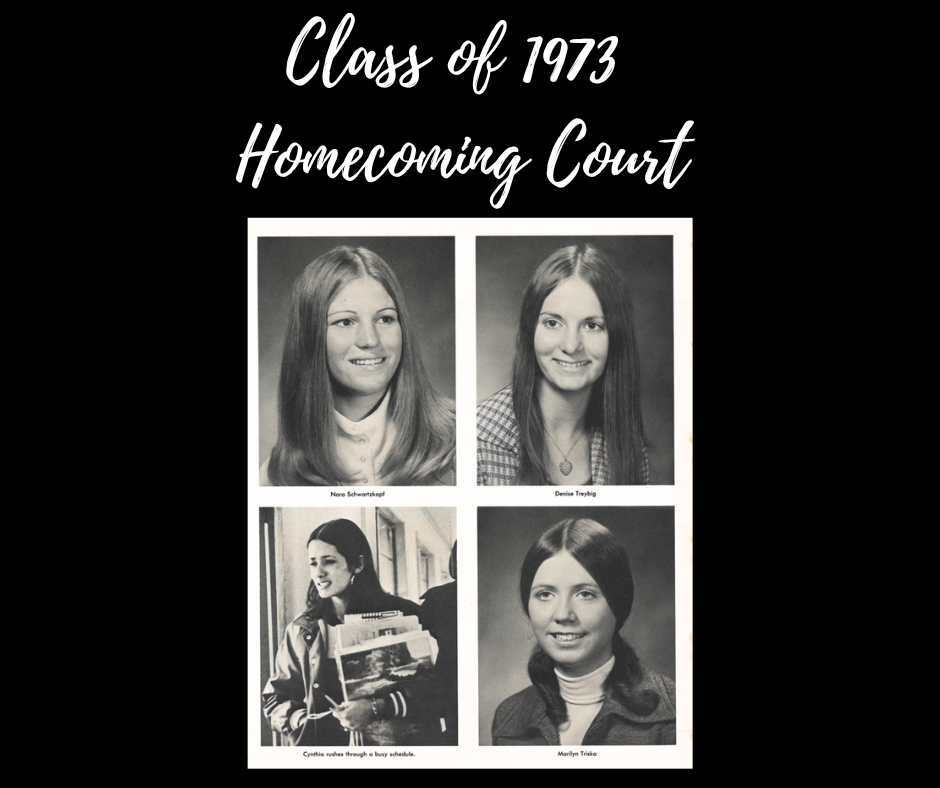 How 'bout them Ricebirds! El Campo 27 Veterans Memorial 14

A new episode of Ricebird News is out! In this episode of the news, see our maroon for Uvalde CISD, get reminders about the Derby Doll mini-clinic and homecoming week, hear where you can watch the Ricebirds, and play a game of "did you see it?".
https://youtu.be/sRx8BMxtWMc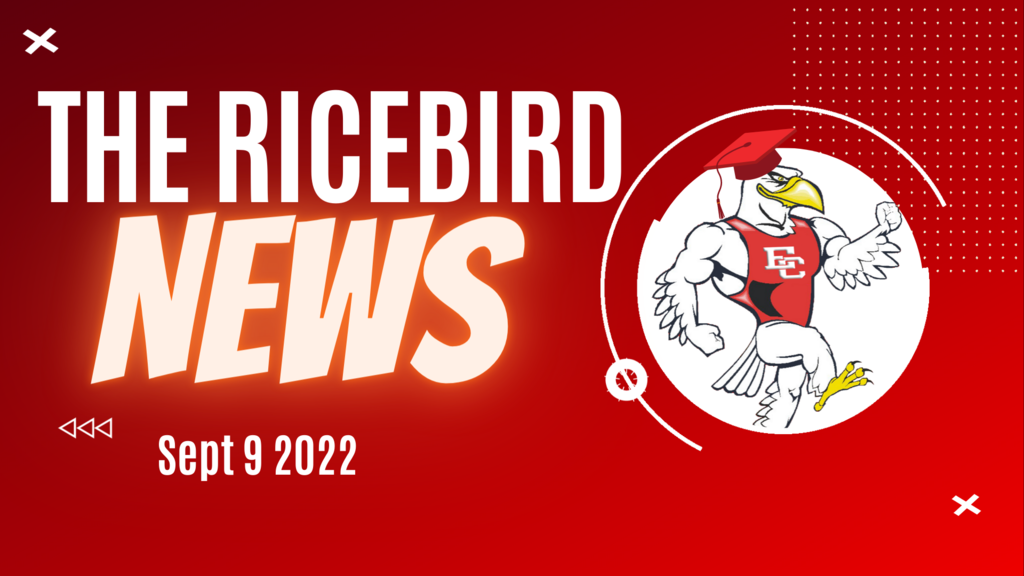 It's 🏈Ricebird GAME DAY🏈 And how fun to be greeted by the Ricebird football players at morning drop-off?!?! #ttbl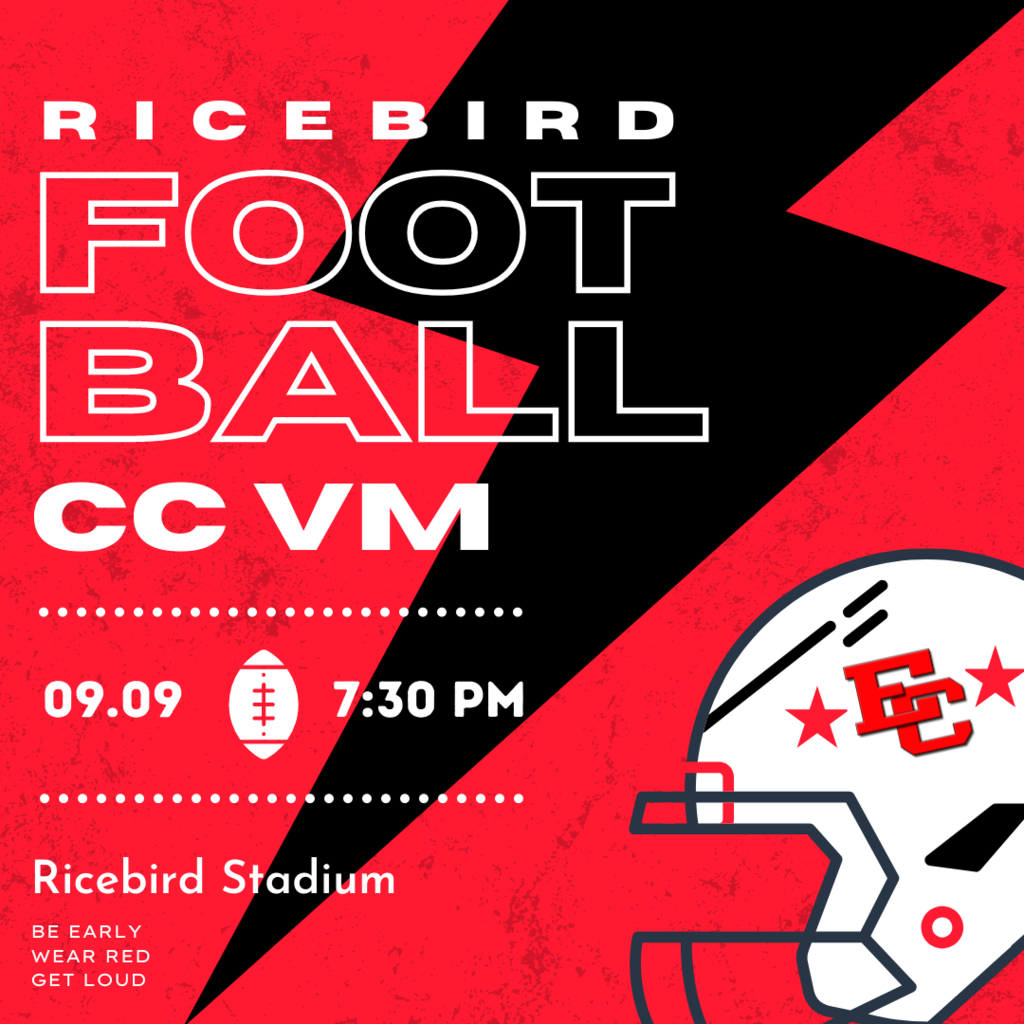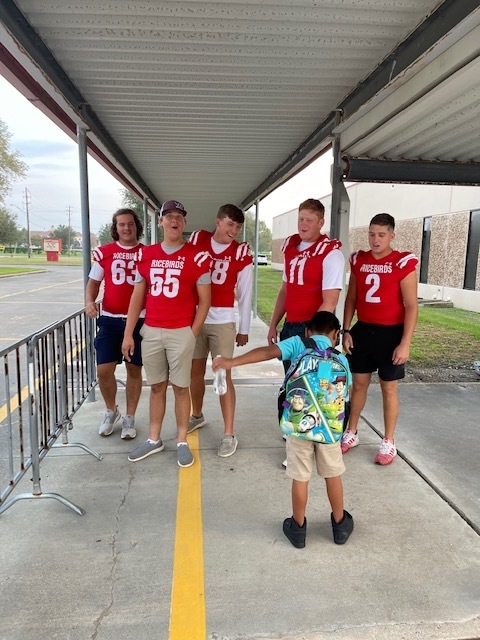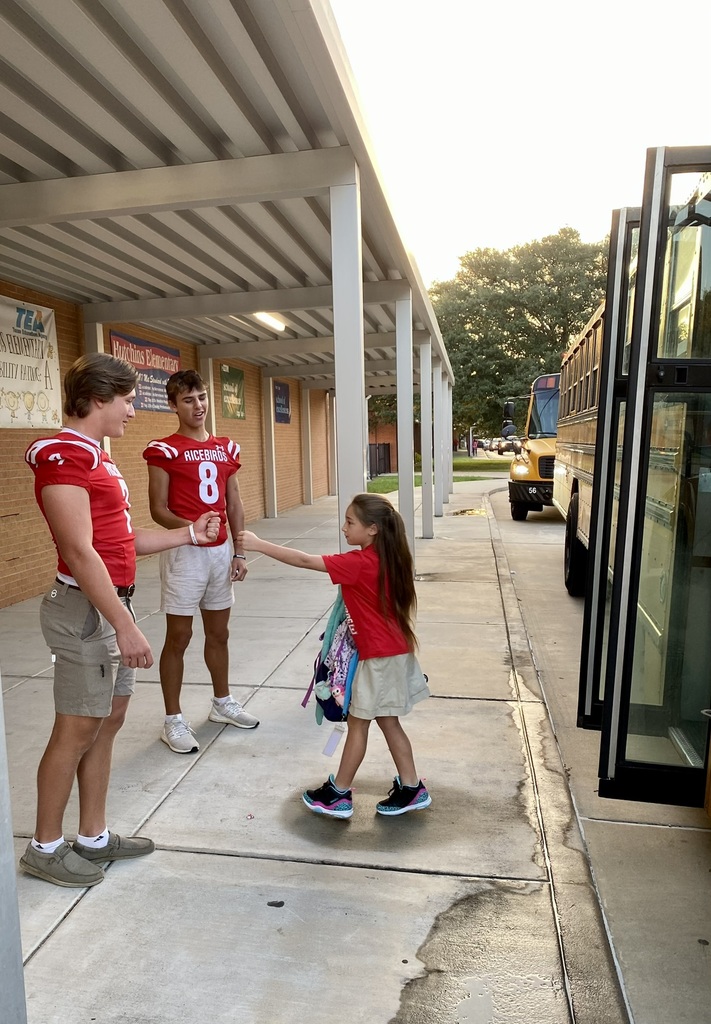 Mrs. Ener and Mrs. Dluhos read and acted out books for their kindergarteners - Chicka Chicka Boom Boom and Chicka Chicka 123