Elf Surveillance at Hutchins!

In this episode of the news, hear about the STARS show this weekend, FFA going to State, the District Volleyball awards, and where you can find the Ricebirds in action.
https://youtu.be/RO68P2RkzjU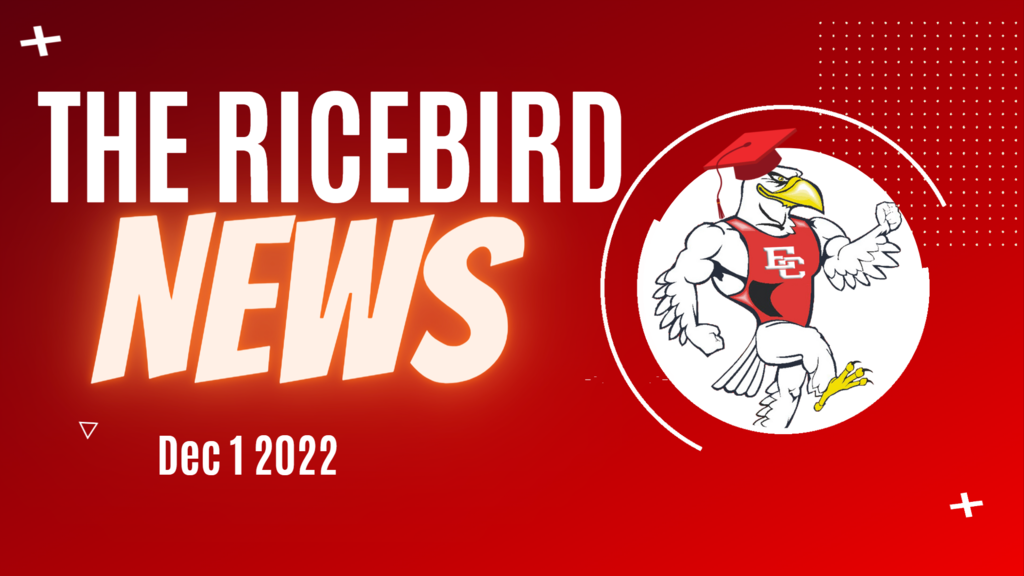 Congratulations to our Ladybird Volleyball players who earned District honors for their performance on the court and in the classroom! You make El Campo PROUD! #ricebirdpride 💖🏐🔥🏐💖➡➡➡
https://tinyurl.com/vb22awards
| 📚 Academic All-District: Kate Bodungen, Halle Braden, Kinsley Cerny, Brooke Crivellari, Jillian Croix, Khaki Erwin, Lizzie Erwin, Adeline Hundl, Brianna Jensen, Hannah Mickelson, Ella Rod, Kaitlyn Stephenson, and Shaylee Vaclavick. 📚 Also, the following Ladybirds earned the Texas High School Coaches Association All-State Academic awards: 1st Team All state - Ella Rod; 2nd Team All state - Kate Bodungen; Honorable Mention All state - Brooke Crivellari


The El Campo High School STARS club presents: Puffs: Or Seven Increasingly Eventful Years At A Certain School of Magic and Magic *** For seven years a certain boy wizard went to a certain Wizard School and conquered evil. This, however, is not his story. This is the story of the Puffs...who just happened to be there too. A tale for anyone who has never been destined to save the world. This is a show for all of you who never received your letter to attend a certain School of Magic in England. Come out and see the show December 2nd and 3rd at the El Campo High School Auditorium. Tickets are $10.00 for adults and $8.00 for students and seniors. They can be purchased at the box office at the auditorium before the show. Doors open at 7:00pm for seating. Show starts at 7:30pm.

Basketball This Week | 🏀 ECHS Ladybirds - Nov 29 @ Home vs Cornerstone Christian ⌚ JV @ 4:30 / Varsity @ 5:45 Dec 1-3 Varsity @ Schulenburg Tourney 🏀 ECHS Ricebirds - Dec 2 @ La Grange ⌚ Fresh @ 5 / JV @ 6 / Varsity @ 7:30 🏀 ECMS - Dec 1 Boys @ home vs Sweeny @ 5/6 Girls @ Sweeny 🏀 Go Birds! 🏀#ttbl

Sammy Kmiec, AVID teacher and member of the Capturing Kids' Hearts Process Champions Team, leads the ECHS faculty in a presentation on the importance of greeting students and sharing 'good things' in the classroom. #ckh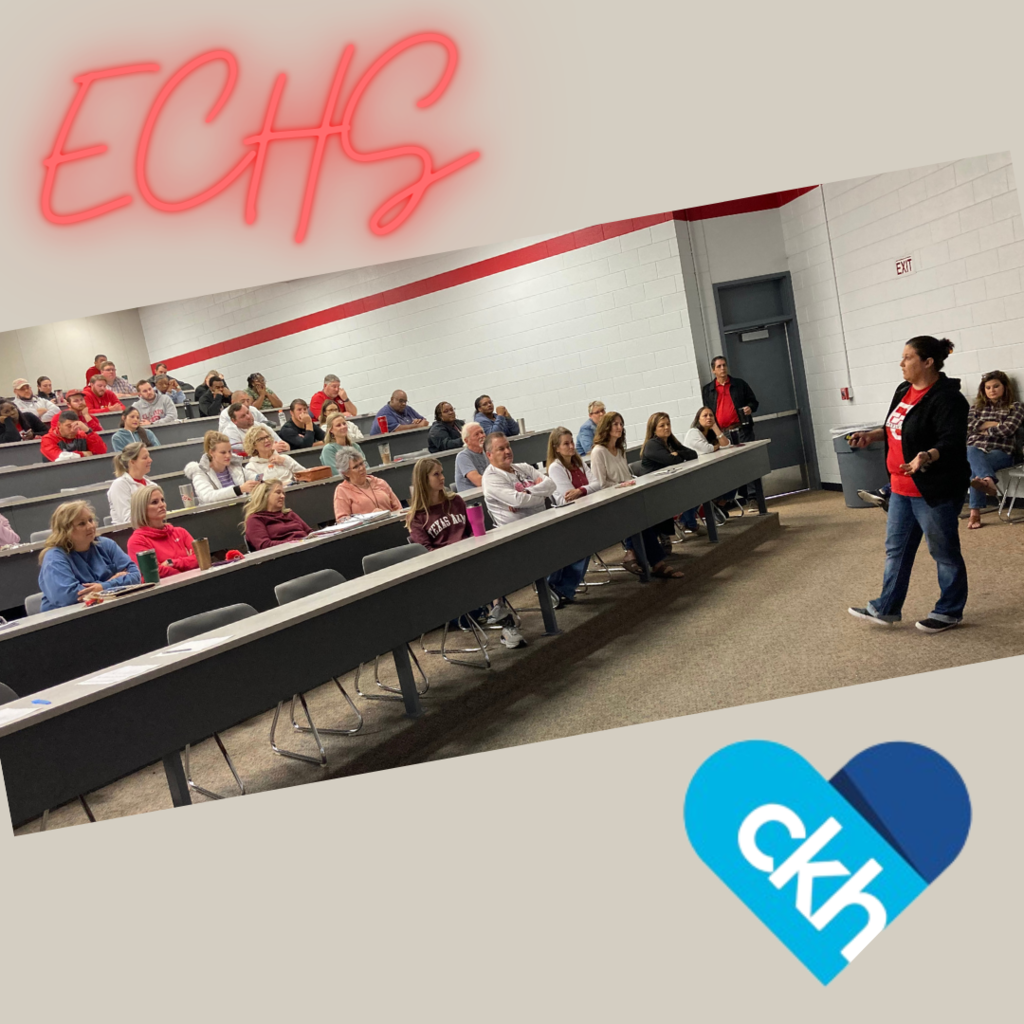 Myatt's Pennies for PE results as of 11/18/22. Thank you all for the outpouring of support for our students. This is the last week to collect before a winner is determined on Monday, Dec 5th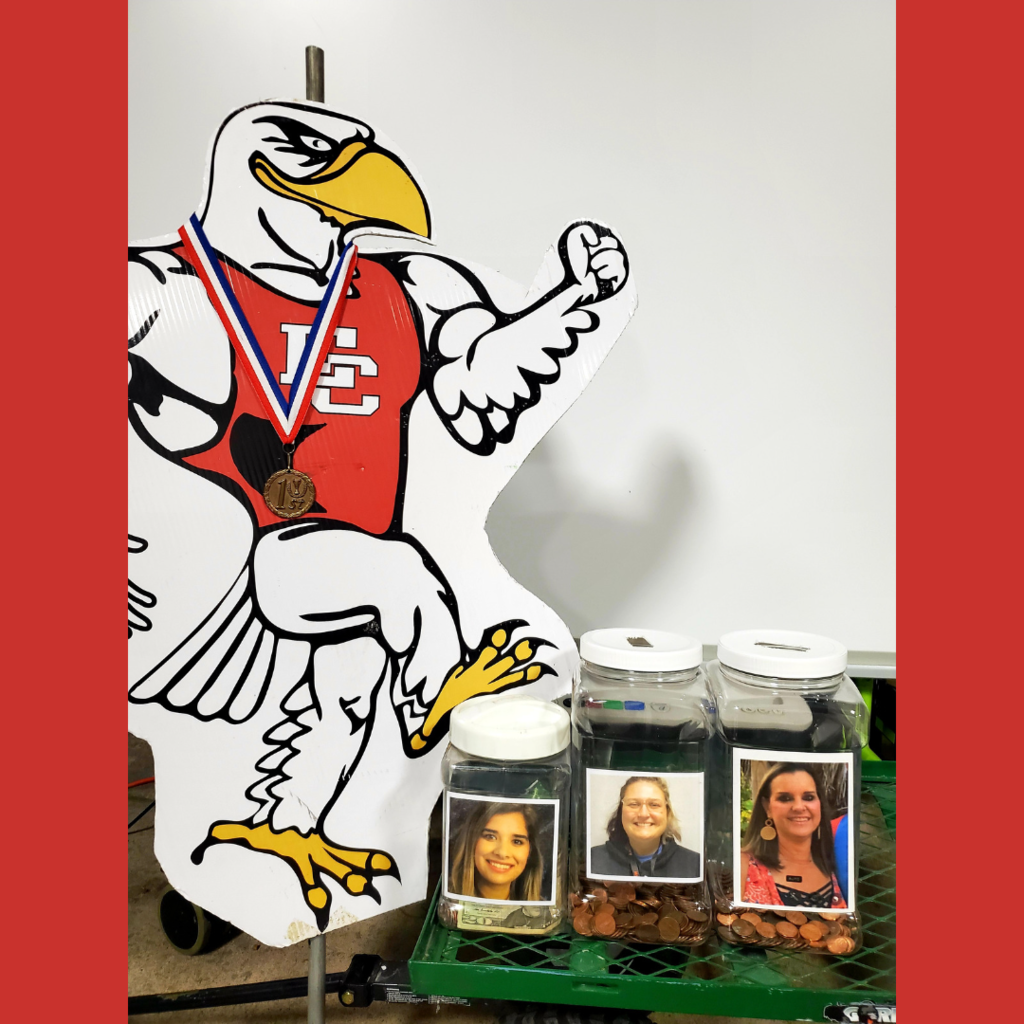 Reminder: no school for students in ECISD today. Staff have a professional development day.

#HappyThanksgiving! May the warm glow of autumn surround you as you celebrate joy and gratitude with family & friends.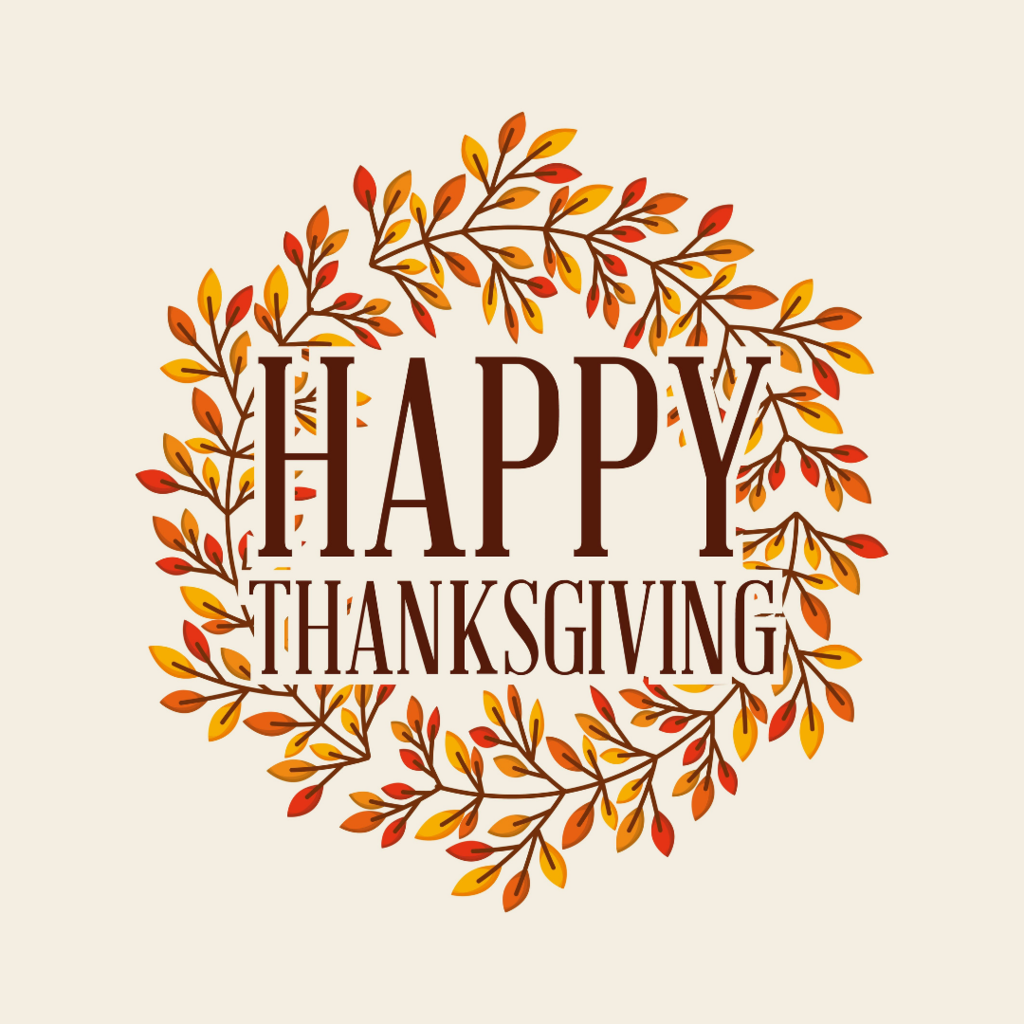 The 1st Annual Turkey Trot was a success! Thanks to the ECMS sponsors Breana Johnson and NJHS, and to the corporate sponsors HEB, El Campo Memorial, Sonic, First State Bank and Screen Stop.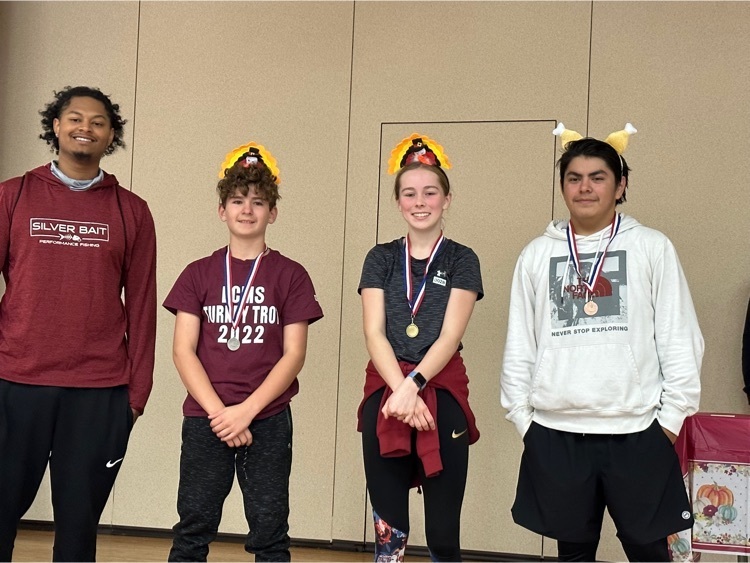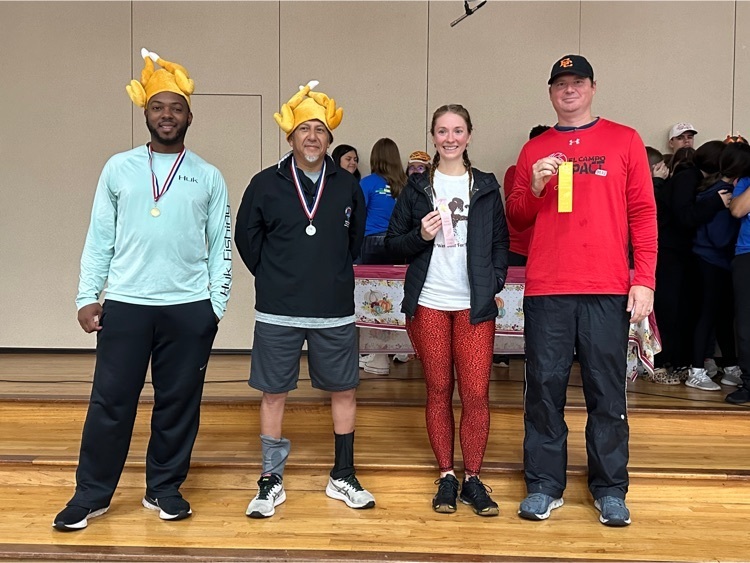 We hope you enjoy the break!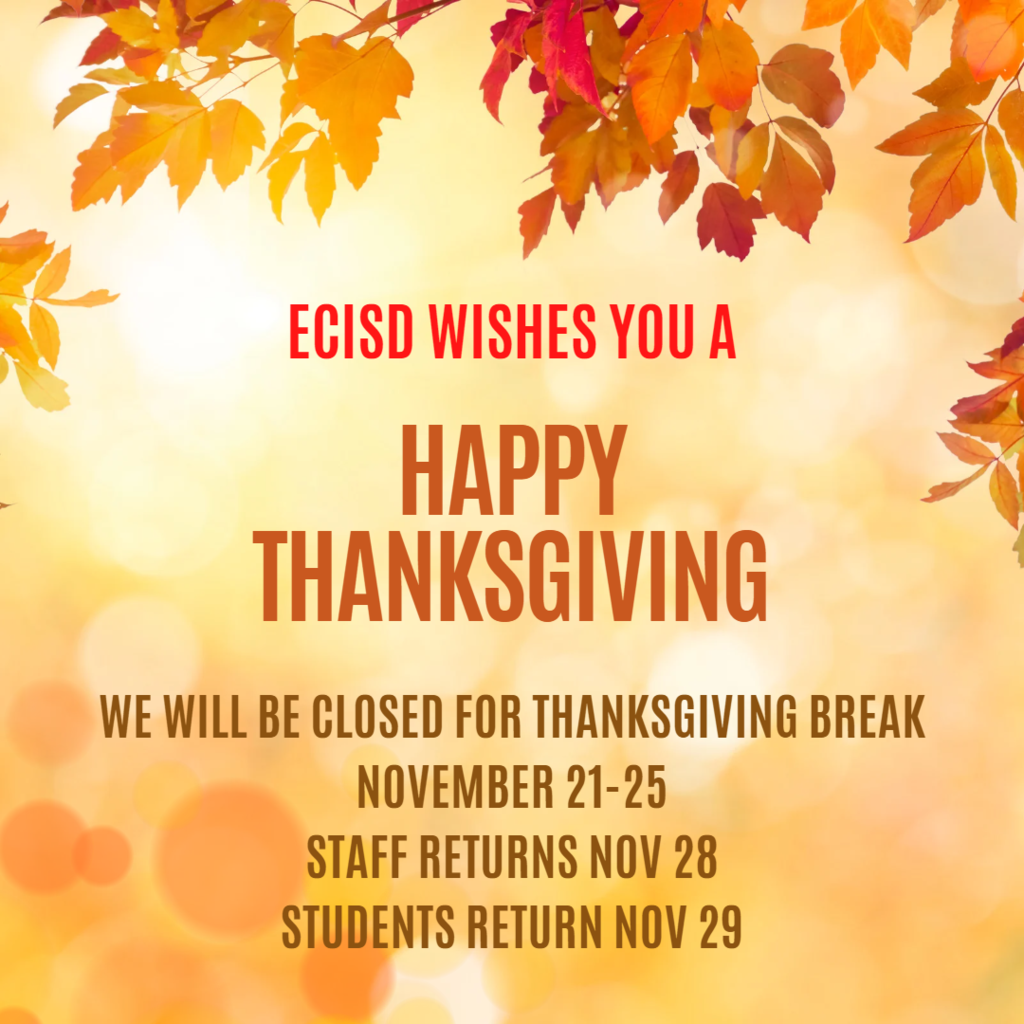 Great season, Ricebirds!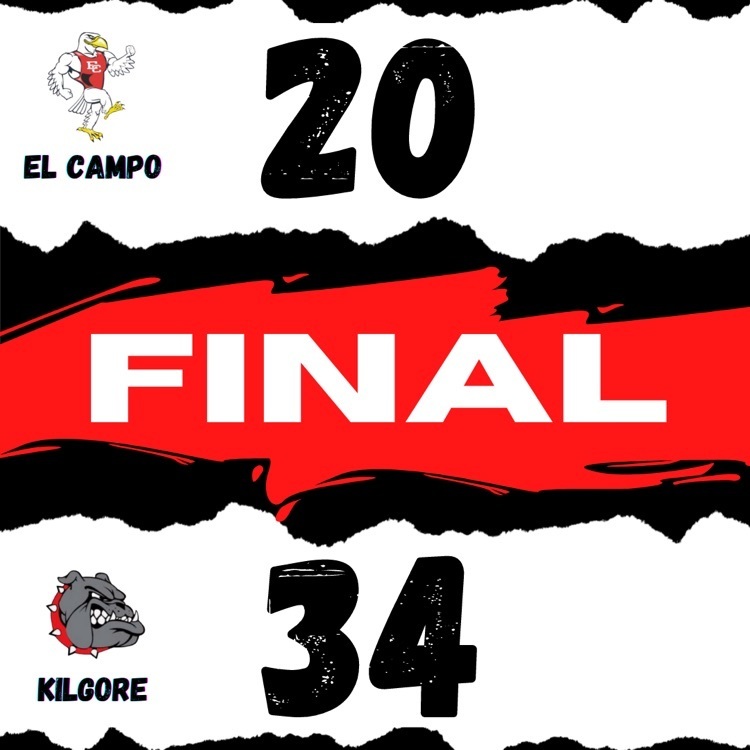 Thanksgiving luncheon for students at ECMS! Our awesome cafeteria ladies prepared turkey and dressing! #thanksgiving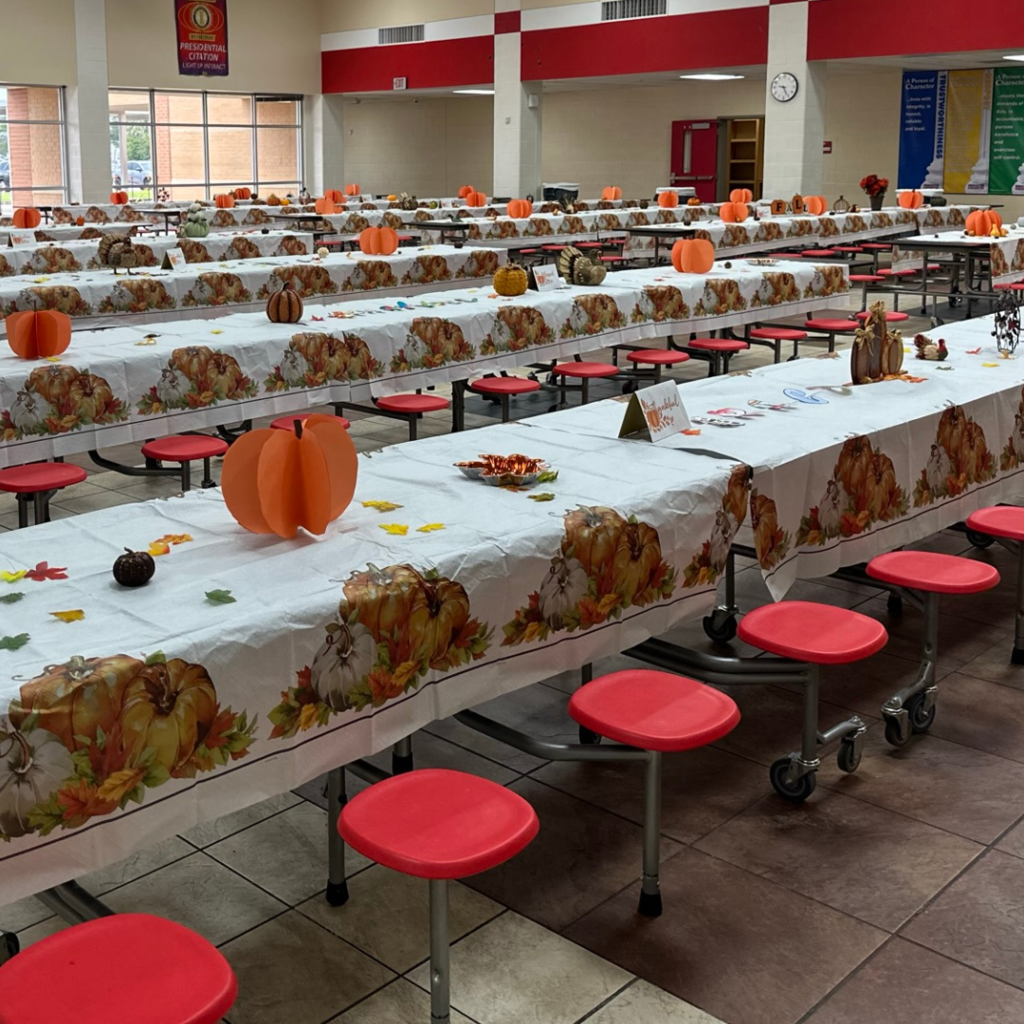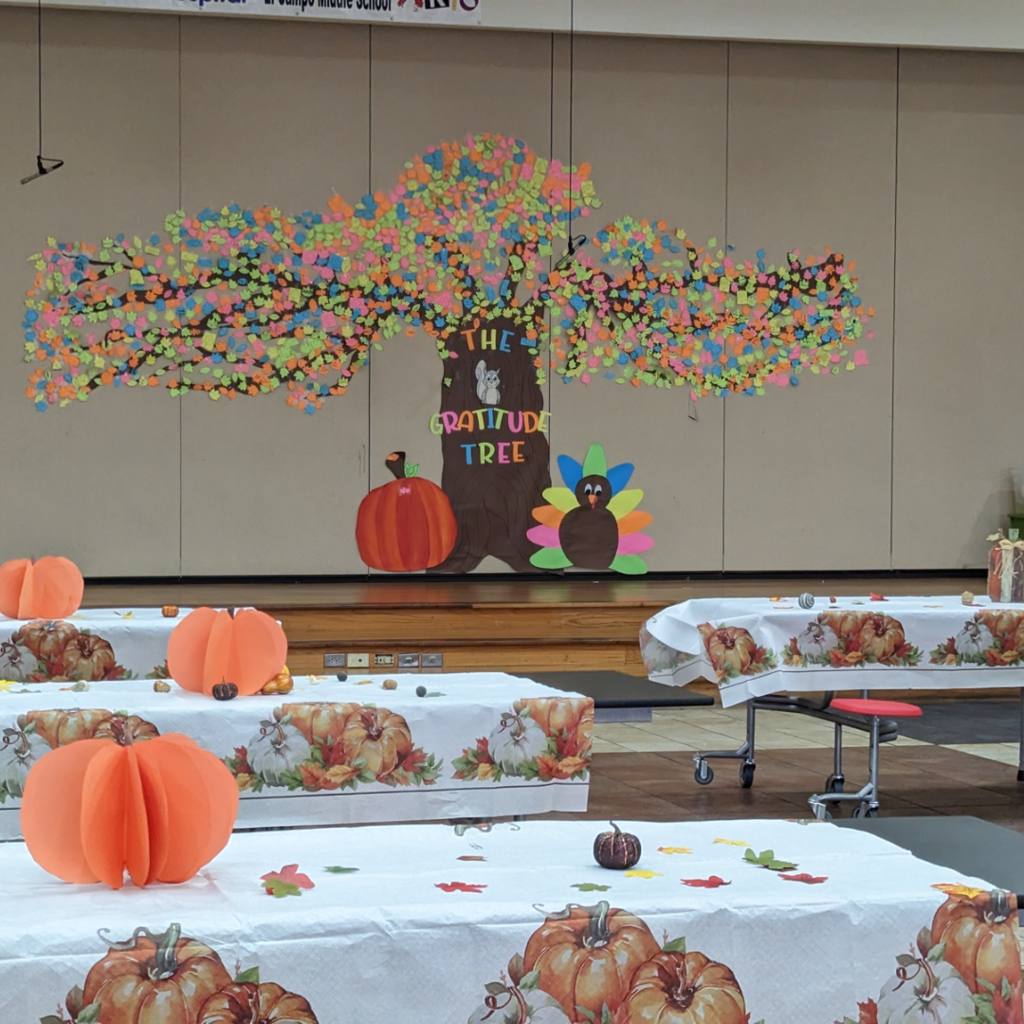 🏊‍♀️🏊‍♂️Good luck to the Swim team on their big TISCA qualifier today and tomorrow in Flour Bluff! #ttbl

Advanced floral design created some beautiful Thanksgiving centerpieces! Students are using a variety of fall flowers and adding gold to their foliage with floral spray paint. #thanksgiving